Just time for one last batch of beer before the new year... I got a new fermenter for Christmas, a cylindroconical plastic fermenter called Catalyst from CraftABeer.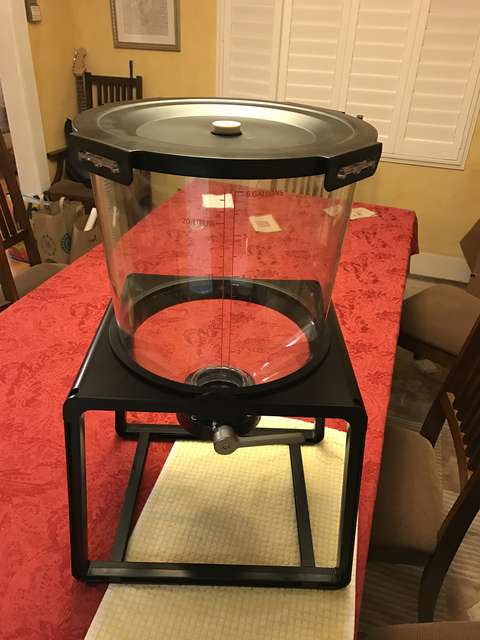 I wanted to give it a spin, but didn't want to worry too much if the batch went bad of the fermenter leaked, so I decided to do a partial extract brew. Since I was feeling adventurous, I decided to use all New Zealand hops (well, and Galaxy which is Australian), and go for a kinda tropical taste. Should be interesting, anyways... I also did my first yeast starter (other than just re-hydrating dried yeast), and also went with White Labs, rather than my usual Wyeast. Changing it all up, I am... I like how clearly I can see the brew, and the krausen, and how you can catch the trub in a mason jar at the bottom.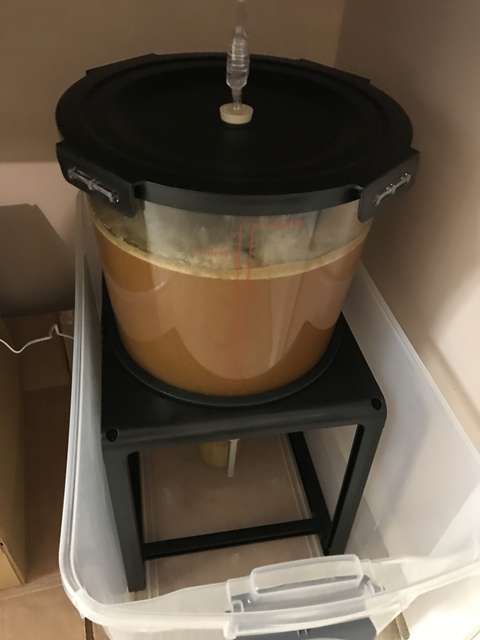 I worried I hadn't don't the starter correctly, so I also pitched some S-04. I now have a very respectable krausen going on, and an active airlock!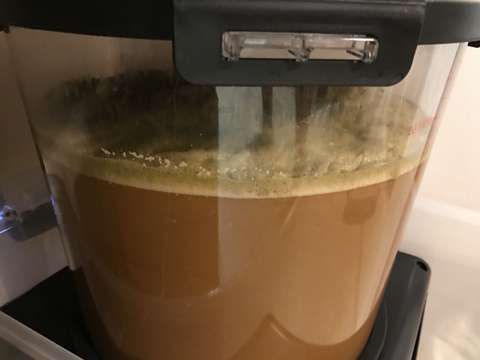 I decided to name this brew Taupo Eruption Pale Ale - Taupo being a large volcano on the north island of New Zealand, one for which an actual eruption might just prove (wait for it...) apocalyptic...
#TaupoPale
#Equipment