Now
this
is more like it! Super-sweet neighborhood brewery, with really good beer, not crowded, and a funky, unique ambience. Not too sketchy neighborhood, mostly couples and groups, friendly staff, and funky furnishings. Very good beer, with some adventurous choices. This is for what I've been looking...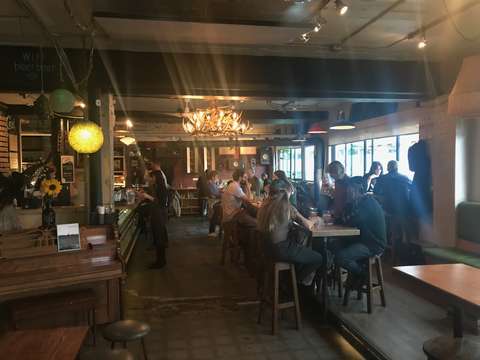 Funky little place on a side street. Very welcoming, neighborhood feel. Not too busy, open windows, weird funky decor (including a deer antlers candelabra!). Kinda country and folky music. Mostly couples, I think I was the only non-couple customer.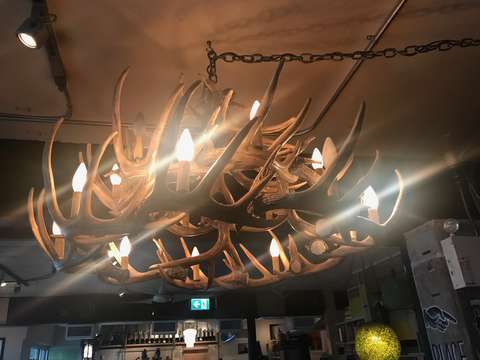 I ordered a pretzel with beer cheese. The beer cheese was yummy, the pretzel kinda missed the mark: too dry, more like a stale bagel.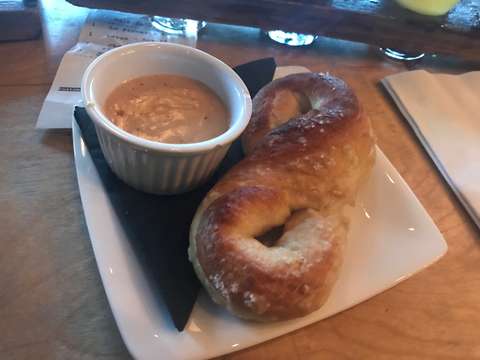 Then there were the beers!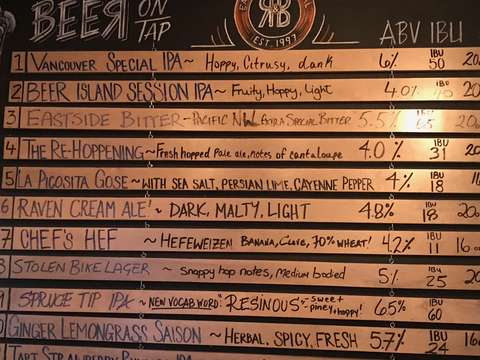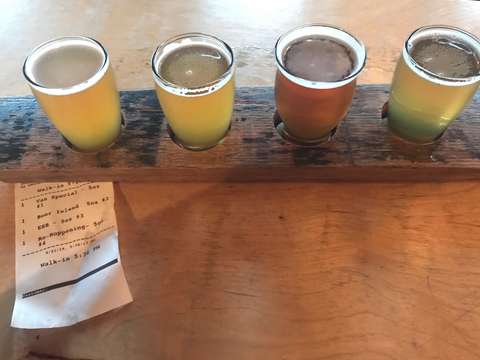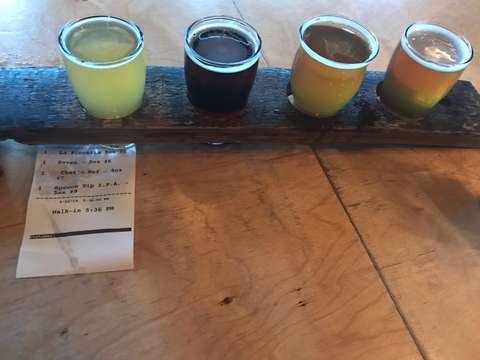 Vancouver Special IPA - kinda stock IPA, but good, and had an interesting aftertaste of lingering hop
Beer Island session IPA - a little too much citra or something
Eastside Bitter - Pacific Northwest ESB - very good, lots of malt, but with some nice hops, probably cascade and williamette
Re-Hoppening - fresh-hooped Pale Ale - yum! Green and fresh and not overpowering, with a slightly spicy note like rye. Almost a lemonadey note. Grassy, but not in an unpleasant way.
La Picosita Gose - with sea salt, Persian lime, cayenne pepper - wow, fun! The lime tastes wonderful, and the sea salt really compliments it! I don't taste the cayenne, though. It's like a deconstructed intent for bud light lime, but executed well and without a piss beer for a base. Interesting and adventurous!
Raven - Cream Ale - ok... but really kind of a lighter porter, rather than a cream ale? Had the coffee roasty-toasty taste of a good stout, but definitely not as dark or thick.
Chef's Hef - Hefeweizen - yup, it's a Hefeweizen, sure is...
Spruce Tip IPA - resinous! - oh wow, I was expecting more citra/simcoe/cat-pee stuff, but this was super-yum! Really good malt balance, but a definite piney/resin taste of, well, spruce! Maybe they're serious, and they really use spruce tips? Wow, very good!
I'm definitely coming back to this little brewpub!
#BeerReview
#Travel