Central City Brewing (Red Racer)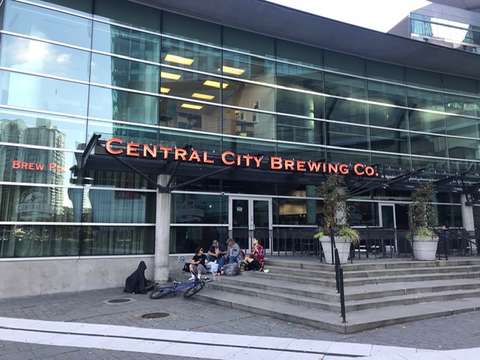 I guess they were bought out by Red Racer or something? Hostess didn't seem to know how to hostess. I asked her about the AHA sign, and whether they had any special deals for American Homebrewer Association members, and she said "Yes!" I asked her what, and she said, "I don't know..." and left it at that... Not, "let me find out", or "I'll ask and get back to you"... Ambience was busy local foodery, not quirky or neighbourhood, just generic restaurant feel. Server was super-friendly, green haired, nice girl, that got everything right, but way overworked, it looks like she had the whole dining area to herself. Consequently, service was very slow, but not her fault. I had a Salmon burger - not great, very bland with clearly-frozen salmon, unripe tomatoes, and too much iceberg lettuce. Needed pickles and some more mustard (I didn't taste any). Side Caesar, dressing was kind of Kraft, but otherwise it was good, with yummy bits of (real?) bacon and good croutons. Desert was lava cake. Nicely and fancily dressed, but super-dry...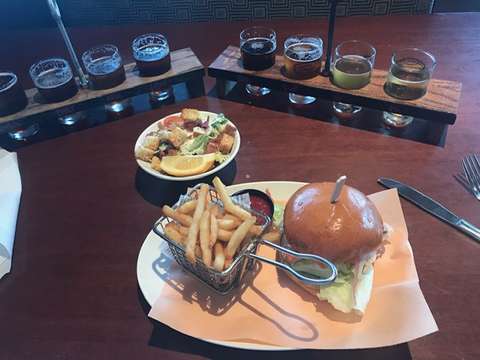 I got two flights of four, keyed below as Left and Right, and numbered from left to right within the flight. The flight was the usual wooden board, but the edge was painted with black, and the beer names in white on the edge.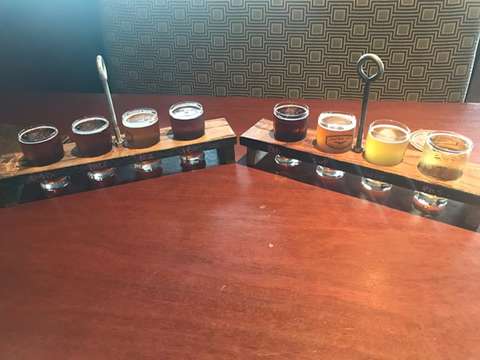 L1 - Amber Ale - slightly heavy-handed on the hops for anber, but definitely drinkable
L2 - Pale Ale - not bad, but the malt gets buried a bit in the hops, and again a bit of a soapy afte
L3 - India Session Ale - thin and hoppy, but actually fairly nice
L4 - India Pale Ale - bitter, but also malty, lingering soapy aftertaste (phenols?)
R1 - Red Ale - heavy-handed on the crystal malts, and probably cascade hops
R2 - Super Solar IPA - strong citra/simcoe cat pee aroma and creosote taste one expects from those hops, unremarkable
R3 - White Ale - not bad, mostly Pilsner Malt, a bit bready, not getting the purported coriander vibe
R4 - Pilsner - pretty boring pils, lingering aftertaste
I had a great-looking (but just OK-tasting) desert, which took absolutely forever to arrive.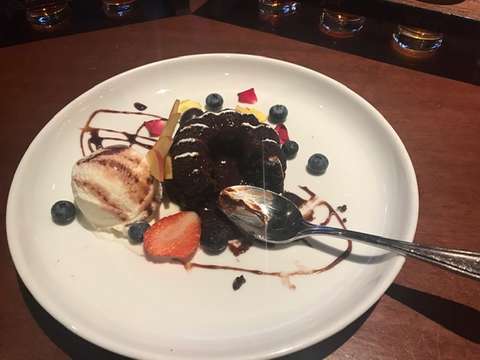 Not great, but conveniently located mere steps from my hotel and the transit hub for Skytrain...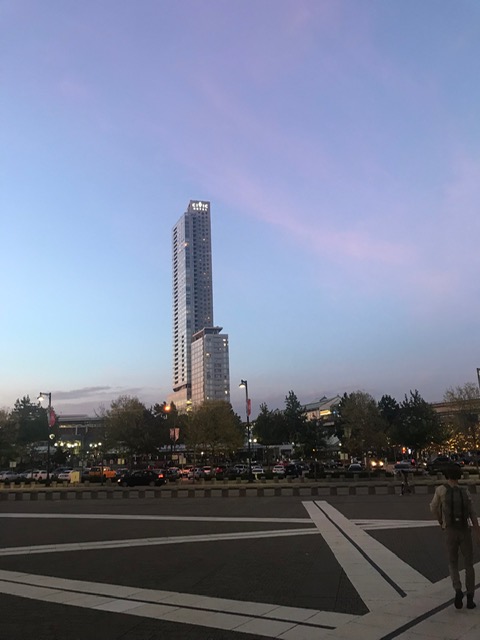 #BeerReview
#Travel