It was bottling day for my "two dark beers" Pico brew session. No serving kegs for these batches, bottles this time. Racked to a bucket with the priming sugar, and thence to bottles: 4 22-ounce bottles and 2 12-ounce bottles. For each, There was plenty of leftover for tasting, probably enough where I could have had two more 12-ounce bottles.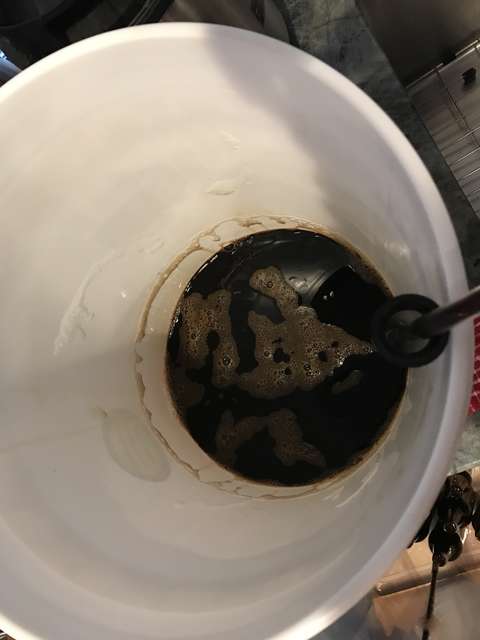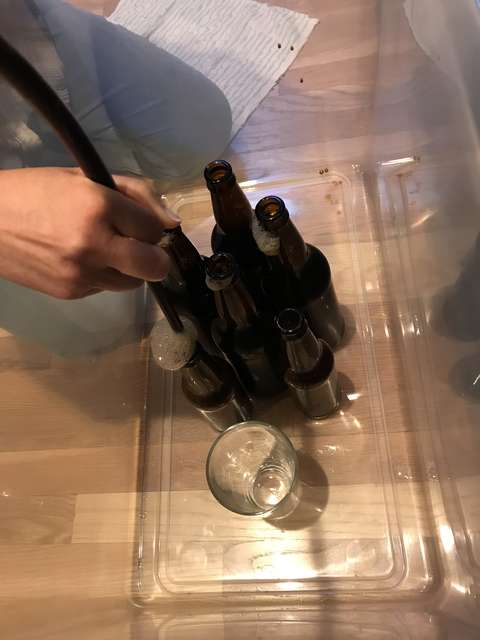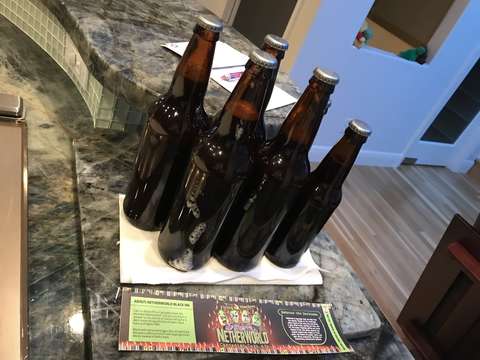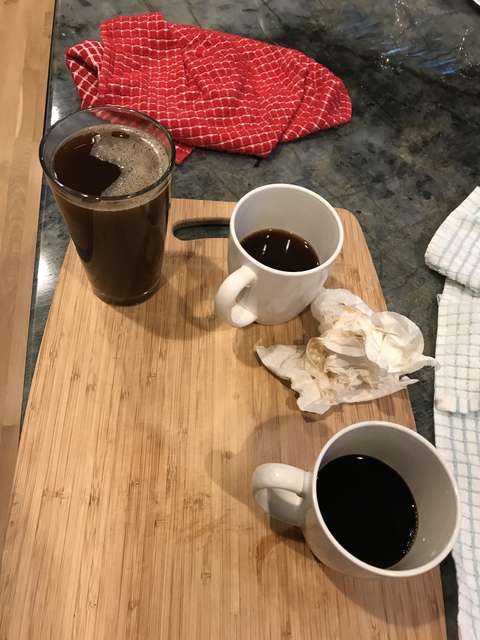 The Flying Monkeys Netherworld Cascadian Dark Ale was interesting, but a tad over-hopped. It's billed as "swampy" with hops, and I'd say that's an apt description. The malt bill is nicely chocolatey, with notes of coffee. In my opinion, it didn't need to be so heavily hopped. Still, it is interesting.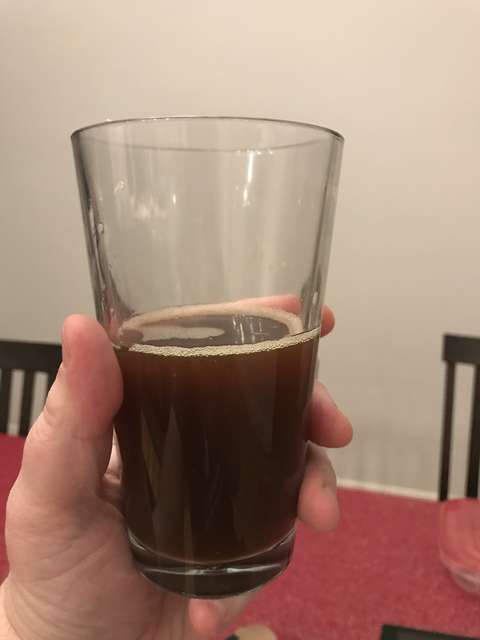 The Elysian Dragonstooth Stout was deep black darkness, toasty and roasty and quite yummy!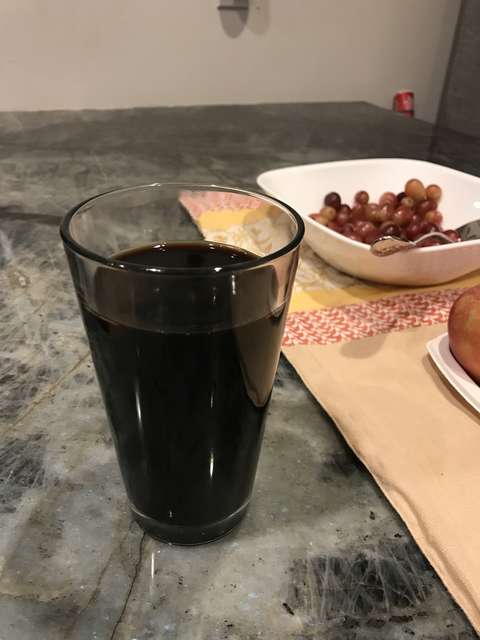 #Bottling
#BrewDay