Do you have friends who are into home-brewing? Well I have a gift suggestion for you! Get them tasting glasses: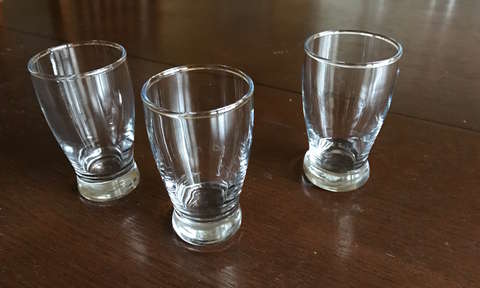 I received a set of these from my very thoughtful sister-in-law; she even pre-washed them as well!. You often see these nestled 4 at a time in brewpubs and microbreweries for letting customers taste the variety of beers. I've been thinking of getting some for a while, but hadn't gotten around to it yet. Not only was it really the ideal gift, but the timing was perfect as well, we promptly used them during American Thanksgiving. These curvy little 5 oz (about 150 ml) glasses are perfect for hosting tastings. The non-linear taper makes for being able to see the colour and clarity of your beer in varying density. Oh, and compared to linear taper glasses (like pint glasses), they are easier to hold onto after having a few... :-) And serving tasters in glass is just so much nicer. The last tasting I hosted, I had to use paper cups, which kinda puts a buzzkill on the experience... A set of 16 fits nicely into a small storage bin, too: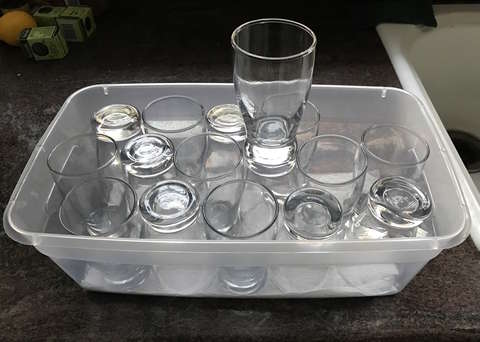 Really just the perfect gift for the home-brewer i your life!
#GiftIdea